Call Toll Free 1-888-512-9069

Close Out
Close Out, Overstock & Clearance Items
Here you will find close out, overstock, clearance, returns, and open package items for sale. All close out items are sold "As Is" and No refunds. Exchanges or store credit will not be issued for these items. Any item in the close out section that is a return, open package or anything that isn't a new unopened container will be marked as such. Close Out Items do not qualify for any online or instore promotions, discounts or coupons.
Preval 50 Feet of ENERGY
(Portable Compressor Unit)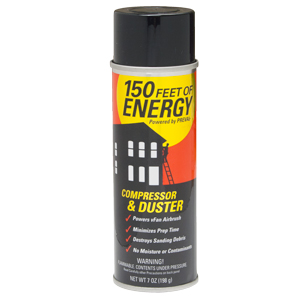 Specification:
Pressure Regulator is sold separately
Get 5x the spray time with our Energy Disbursement Unit, sold separately
Threaded valve for securing the pressure regulator valve to spray can.
Made in the USA


Regular Price $6.50
Fine Woodworking DVD-ROM
2013 Annual Collection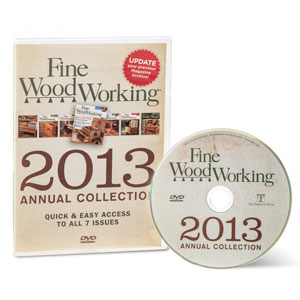 The annual Fine Woodworking DVD-ROM is a time-saver, a space-saver, and a cinch to use. In one thin disc, you get all seven issues of Fine Woodworking from the year 2013. Since it's easily searchable, you'll be able to quickly pull up the article right when you have want them.
NOTE: This is a DVD-ROM meant for viewing on a home computer, not a video.
Regular Price $32.95
Now Only
$17.95
(10 Left)
Norton®
Diamond Stackable Bench Stone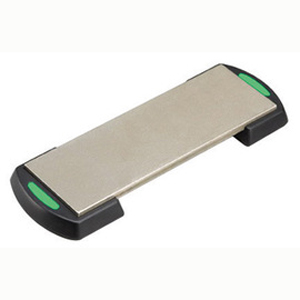 Feature:
Flat, diamond surface plated onto a nickel-coated steel bar precision ground to a tolerance of .001"
Even diamond distribution; continuous diamond sharpening surface
1/4" x 2" x 6"
600 Grit / Fine
Stackable; the stones firmly stack on top of each other
Non-skid rubber base

Regular Price $69.99
Now Only! $49.99
(17 Left)
Aluminum
Bar Clamps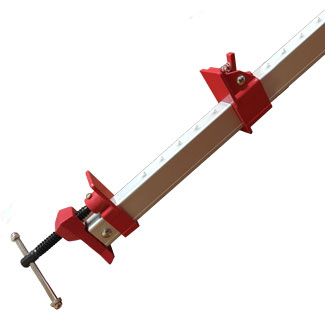 The Aluminum Bar Clamps has a quick action finger lever for quick and easy adjustments. Simply push lever forward and adjust clamp to your stock, tighten and your ready to go. The Aluminum Bar Clamp has a crank style handle making it very simple to operate with a sturdy aluminum bar. Clamps come in 24" (22" clamping between jaws) or 48" (44" clamping between jaws) lengths.
NOTE:
24" clamps are 22" Clamping between jaws
48" clamps are 44" Clamping between jaws
Regular Price $29.99
48" Bar Clamp
$16.99
(37 Left)
48"
Miter Fence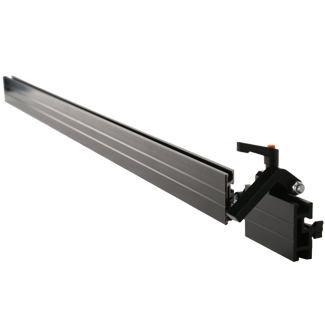 Single Miter Fence Includes:
1 ea. 48" adjustable to 76" Aluminum Miter Fence
1 ea. Stop Block for the repetitive cuts
2 ea. Knobs and Bolts for easy mounting on and off your various tools.
Miter Fence Pack Includes:
2 ea. 48" adjustable to 76" Aluminum Miter Fence
2 ea. Stop Block for the repetitive cuts
4 ea. Knobs and Bolts for easy mounting on and off your various tools.
Regular Price $99.99
Single Only
$79.99
(18 Left)
Regular Price $198.99
2 Pack Only
$149.99
(9 Left)
Porter Cable
NO. 10 Biscuits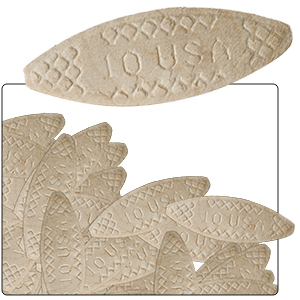 The Porter-Cable 5552 20 x 52 millimeter No. 10 Biscuits make wood joints as strong as possible by swelling up when exposed to water-based glues. These useful 5/32 inch pieces of compressed beech wood will fit slots cut by any standard plate joiner.
Specifications:
Only 5/32 inches thick; fits standard plate joiner slots
Made of high-quality compressed beech wood for stability, strength, and fit
Each biscuit measures 25/32 x 2-3/64 x 5-32 inches (WxHxD)
Regular Price $9.99
Single Only
$7.99
(43 Left)
Regular Price $35.99
1000 Piece Only
$20.99
(21 Left)
6 PC
Straight Bit Set
Included in this set are 6 straight router bits in a range of sizes. Each bit has an anti-stick coating to prevent pitch build up and is carbide tipped. Straight bits are great for dado's, grooving, rabbeting and more. The bits in this set are 1/2" shank and come inside a wooden storage box.
Includes:
1 ea. Straight Bit 1/4" x 3/4"
1 ea. Straight Bit 3/8" x 1"
1 ea. Straight Bit 1/2" x 1"
1 ea. Straight Bit 5/8" x 3/4"
1 ea. Straight Bit 1" x 3/4"
Wood storage box






Regular Price $29.99
Preval
Energy Disbursement Unit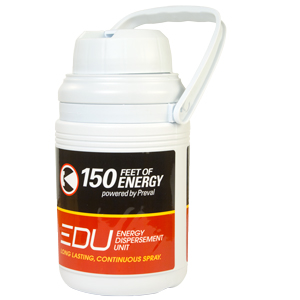 If you need more than a quick touch-up, you will be impressed with our EDU. This container clips to your belt , the EDU system insulates the 150 Feet of ENERGY unit at a consistent temperature to deliver a longer lasting, more continuous spray. Gives you five times the spray duration with the 150 Feet of ENERGY.
The Preval Energy Disbursement Unit (EDU) is patent pending process delivering long lasting, continuous spray from each 150 Feet of ENERGY unit by increasing the liquid mass of each pressurized can.
The way it works is simple: just fill half the EDU with room temperature water, feed the air hose through the lid and place the 150 Feet of ENERGY unit inside, turned on, secure the lid. When the job is done, take the 150 Feet of ENERGY out of the EDU.
Regular Price $19.99
Mortising Chisel
Sharpening Kit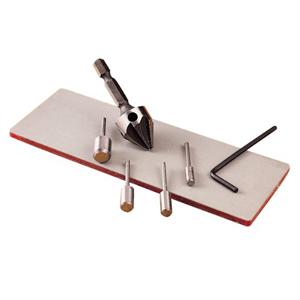 Fits most import mortising chisels. Sharpens mortising chisels in seconds! Includes Diamond plate to remove burr after sharpening.
Sharpens (1/4", 5/16", 3/8", 1/2") mortise chisels
Regular Price $36.99
Now Only
$26.99
(24 Left)
FastCap
MyGrip - Black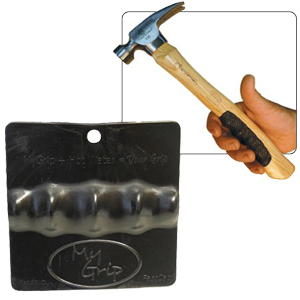 My Grip is an innovative tool that gives you the ultimate comfort grip on your hand tools. The unique material of the My Grip enables it to be remolded over and over again. Imagine having your custom formed grip!
Regular Price $19.99
FastCap
My Wrenches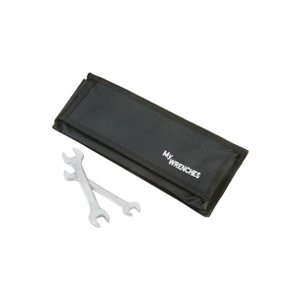 For use with the FastCap Flex bit bag or used for organizing your wrenches and also be used for router bits. Fast Cap My Wrenches Has strong hook & Loop Backing to use with Flex Bit Bag or just to hang on any female Velcro board. Great for keeping all your wrenches organized. You can also use them for a variety of different tools to keep your shop organized.
Note: Wrenches not included
Regular Price $7.99
Preval
VFan Airbrush Cleaning Kit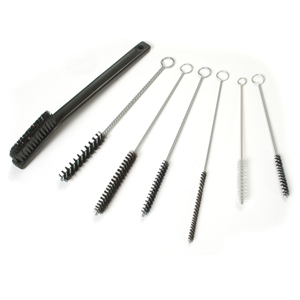 Keep your vFan airbrush clean as a whistle with our Airbrush Cleaning Kit and designed with a non-ammonia based head brush set. The kit includes seven brushes to scrub out the various components of your vFan Airbrush and keep it clean, clog-free between projects. All seven brushes are of different sizes and attach to a single ring.



Regular Price $23.99
Benchtop
Router Table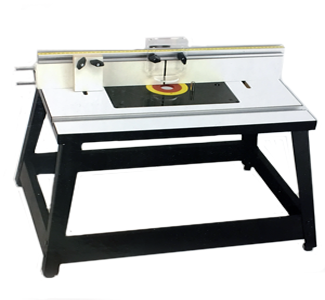 Full size capability in compact size table
Standard 3/4" Miter for use of miter gauge
9" x12" Opening for Router Plate
Router dustport
250 lb. Load capacity
Benchtop Router Table Package Includes:
1 ea. Router Table 23-3/4" x 15-3/4"
1 ea. Aluminum Fence 23-3/4" with Built in track
1 ea. Pair of MDF Fence Plates
1 ea. Measuring Tape
1 ea. Stand
1 ea. Router Bit Guard
1 ea. 9" x 12" Router Plate w/ Removable Rings
1 ea. Dust Port
1 ea. MDF Stop Block
Hardware
Regular Price $179.99
Now Only
$119.99
(4 Left)
Extendable Large
Dovetail Jig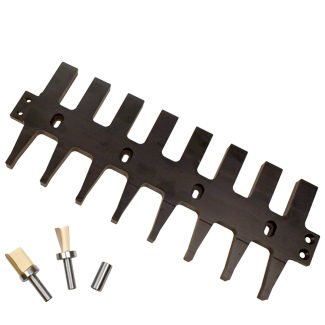 The Extendable Large Dovetail system takes a simple approach to making beautiful thru-dovetail's, a hallmark of fine craftsmanship. The hardest part about cutting dovetails is marking and cutting the matching angles to one another. That's what makes this system so easy. We have done the math for you and milled the exact cuts that need to be made in this heavy duty and easy to use jig. Because the bearing is already centered on the bit it makes setting up the cut for the joint fast and easy. For stock 3/4" to 1" thick.

Includes:
1 ea.15" Large Aluminum Dovetail Jig
1 ea. 7° Dovetail Bit
1 ea. Flushtrim Bit
3/8" Sleeve Adaptor
Instruction Manual
Hardware
Regular Price $169.99
Now Only
$99.99
(14 Left)